Glow in the Dark Stone
Resin type and ceramic type.
FEATURE
【No need to charge】:Glow in the dark garden stones that decorate patios and sidewalks, the glow in dark stones is made of luminescent pigments and resins that absorb energy from light and emit light in the dark. No electricity is required. Charge them in the sun or light for an hour, and they'll glow for a few hours. They need to absorb light again. These pebbles are rechargeable and can last for years.
【Recommendation reasons】: The products are mainly used to decorate vases, fish tanks; garden decoration, swimming pool decoration, bar decoration; villa gardening and landscaping, etc.
【Light-emitting principle】: After the product is excited by sunlight, light and other visible light, it absorbs and stores energy, and can emit light naturally in the dark for a long time.
Tip: The best light source to absorb is sunlight and ultraviolet rays. After absorbing light, look at it in a dark place. The length of light absorption time will also be different, and the brightness will be different.At the same time, the light source stored by the small stone is limited, and the luminous time is short,After release, it needs to be reabsorbed new light source.Therefore, if you want the stone to keep shining, you must let the small stone store the light source many times!
ATTENTION
The price of the page is subject to the low-brightness luminous stone. If you need high-brightness and other colors, please contact the salesman, we will provide you with satisfactory service.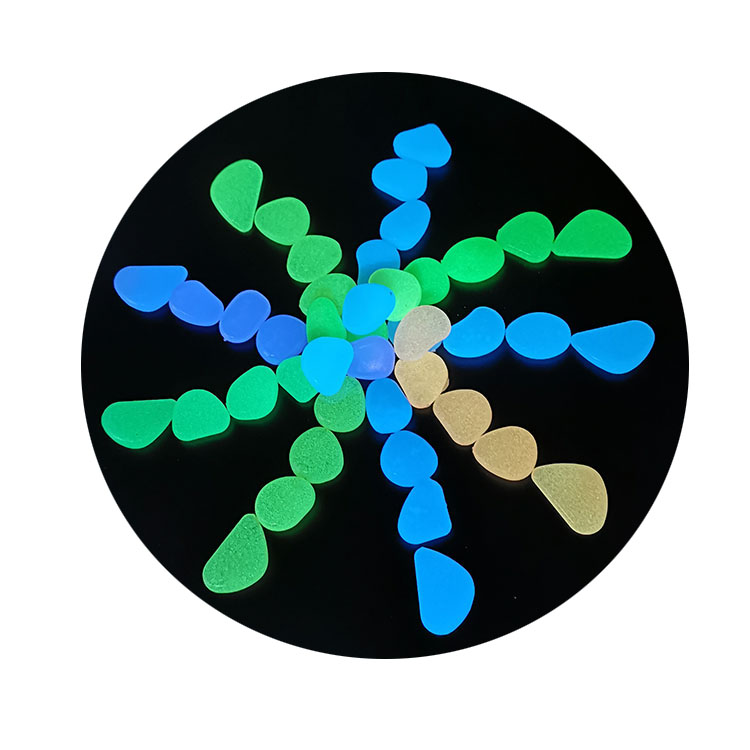 ---
Post time: Sep-20-2022